JUDITH HENRY, Casting Call, January 11-February 17, 2018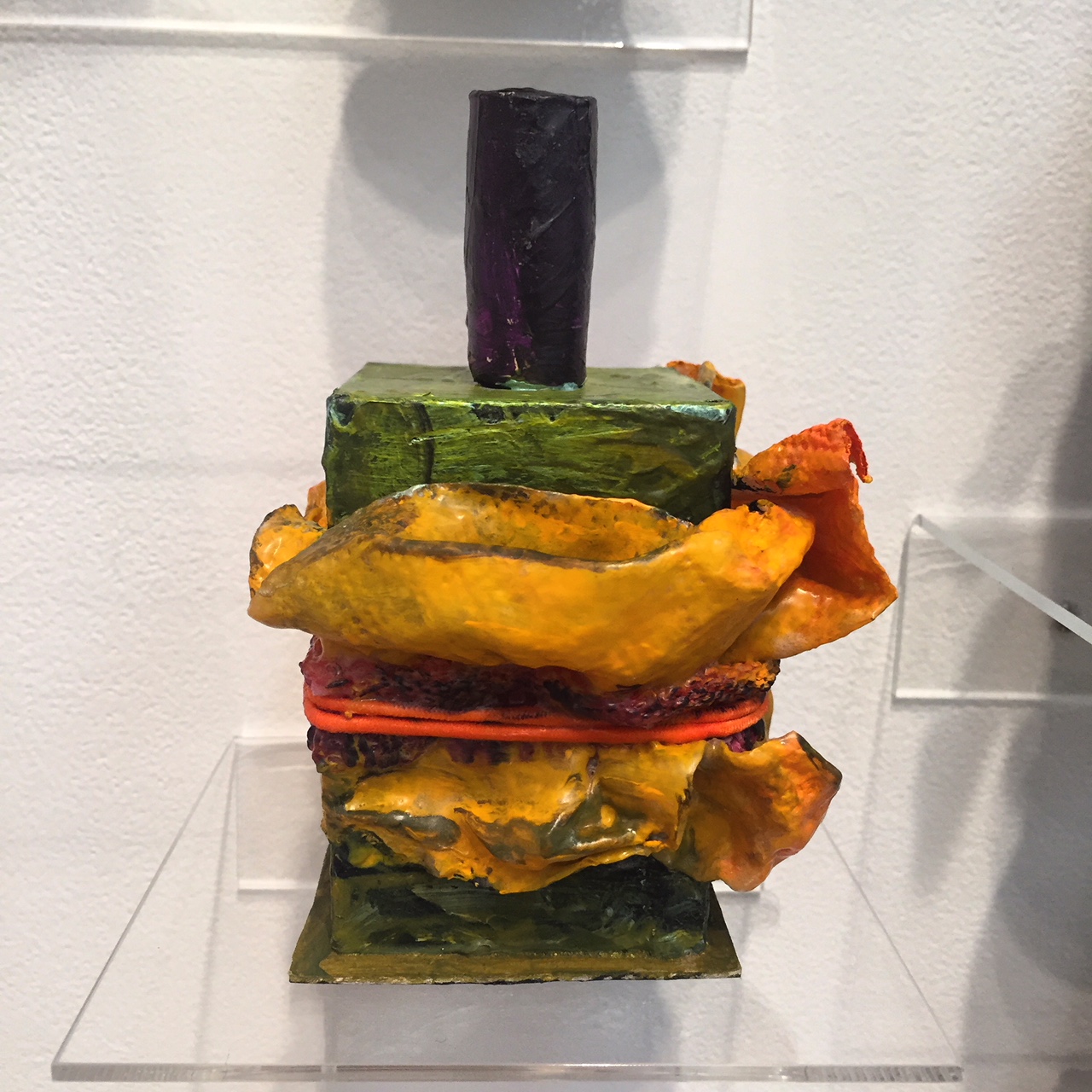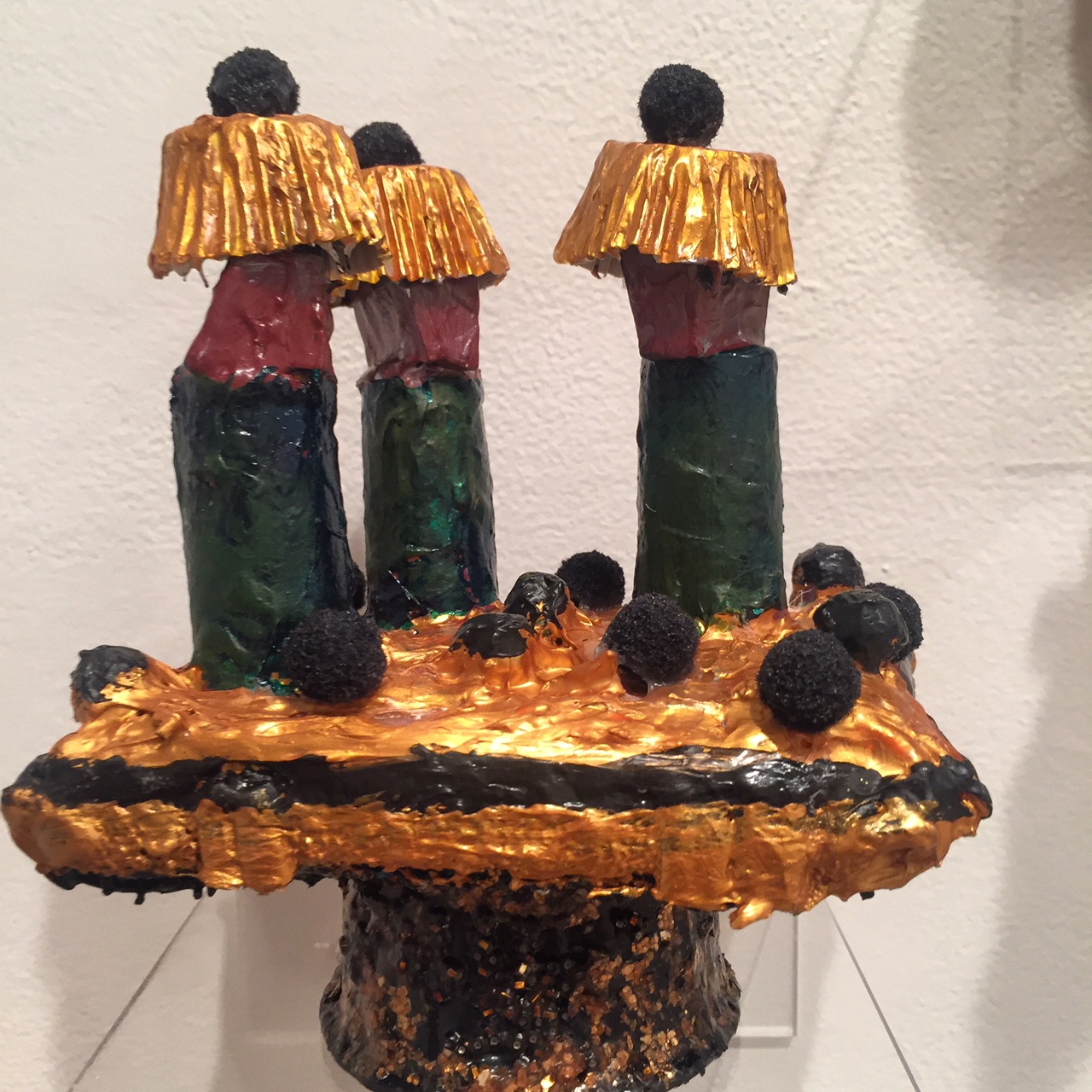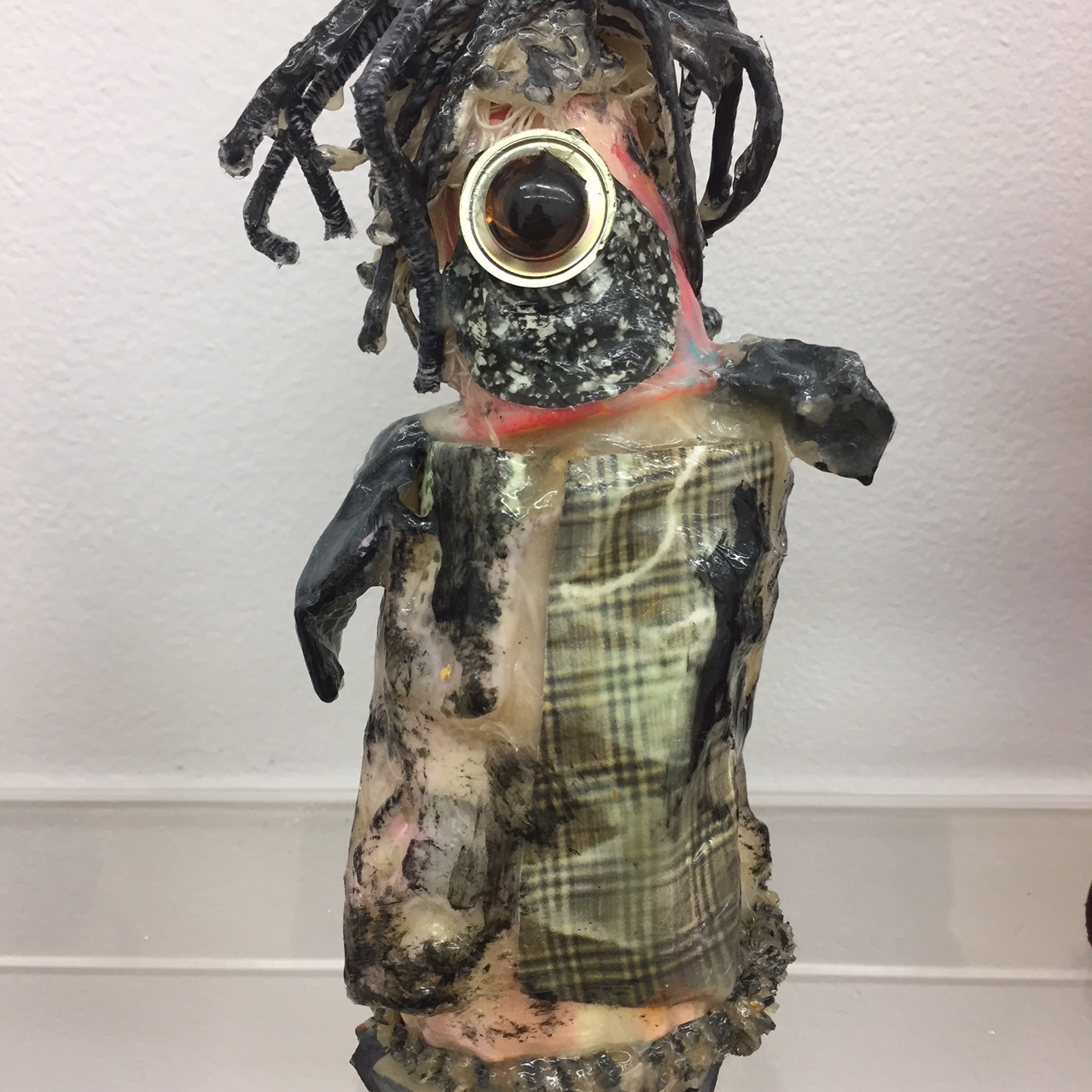 Judith Henry's Casting Call is comprised of 300 hundred small sculptures made from salvaged detritus (otherwise destined for the landfill). Resembling latter-day Hopi Kachina Figures, they assume peculiar urban ethno-graphic connections, perhaps as if future marine archaeologists discovered a submerged trove of mysterious Aboriginal figurines.

When Henry began to create these works, it was at a difficult moment in her life that terminated with the loss of a family member. She had not made sculpture during her long artistic practice. But looking around her studio, she was drawn to the piles of junk and refuse which needed to be tossed in the garbage and she began making objects that almost willfully, became humanoid. Paper clips, thread, twine, dried up paint tubes, hardened brushes, sequins; anything and everything became body parts. She gathered more detritus from her kitchen, bathroom, and corners of her pantry. Even outside, she became a gleaner of junk. Hundreds of characters evolved into a small crowd, then a larger one, and finally a kind of community. A casting call is usually many trying for few parts. This Casting Call became the opposite. All in.
BravinLee exhibited Judith Henry's photographic series Girls Girls Girls, Me As Her and The Artist Is Hiding in 2015. Each series used a mask in some form as a way to obscure the artist's identity - at the same time as revealing much about her. Anonymity becomes Henry's source of freedom. Casting Call, similarly, allows her to continue to explore her personal identity by creating a cast of characters from her everyday journeys.
Judith Henry has recently exhibited her work at The National Arts Club, NYC and The Visual Arts Center of New Jersey. Carol Kino profiled her in an article called The Masks We Wear on the occasion of Judith's first solo show with BravinLee. Henry was also Interviewed by Judith Escalona for CUNY, TV.
Henry designed Crumpled Paper Stationary as part of Wooster Enterprises (1976–79), a collaborative, conceptual business she began with artist Jaime Davidovich. Using their own original designs and additional prototypes by George Maciunas, Davidovich and Henry sold small paper products—greeting cards, writing pads, confetti, and other paper goods—to large and small stores throughout the United States. Their intent was to bring conceptual art into a truly commercial arena. After Wooster Enterprises ended, The Museum of Modern Art continued to produce Henry's crumpled paper stationary, and for years it was one of their best selling items.
For over three decades, Henry traversed the streets of New York City secretly photographing and eavesdropping on the people she encountered, resulting in her Overheard Book Series published by Universe/Rizzoli (2000-2002). The series consists of four books: Overheard at the Museum, Overheard at the Bookstore, Overheard While Shopping and Overheard in Love. In 2006 Atria published Overheard in America; New York, Los Angeles, Chicago and Miami.